Have you noticed that we are living in a time driven and consumed by technology? If not, then there's a chance you are so consumed by this technology that you haven't noticed the changing landscape around you. But don't worry, I'm not here to convince you to assign all the problems of society to high tech nor to heap endless praise on the advancement of technology. I'm simply here to share a little about the incredible hype around high tech advancements for consumer goods.
Every year we are privy to a new round of the, what seems eternal, battle between Apple and Samsung for the best technological development to smartphones. We witness keynote speeches and creative marketing campaigns aimed to grab our attention & show us how the biggest and best next iPhone or Galaxy will change the world as we know it.
There's a similar, but not as cyclical, hype around smart cars. The smart car revolution is led by the frontman that is Elon Musk of Tesla. Unlike the smartphone industry, our attention is pulled in many directions because there are a seemingly infinite number of players producing the disruptive technology in the automobile industry.

While smart cars and smartphones are two rapidly advancing industries, what if I told you about an industry that has advanced much more quickly – as in 50 times more – while receiving next to no hype? It's the mattress industry! I'm serious, Tempur-Pedic, Sealy and Stearns & Foster are pushing the technological advancement of the mattress industry at an impressive pace. And while their advancements might not be as sexy as a new smartphone, mattresses are in fact the latest high tech gadget.
Here's some basic info: the most popular mattresses are still innerspring. What's new is that consumers have a vast selection of substances to sleep on, ranging from foam (gel, latex, or memory) to simply air. Tempur Sealy has even developed hybrid mattresses that combine the comfort and pressure relief of foam with the support of coils. Additional options also include pillow-top, filling constructed of natural (organic and chemical-free) materials and orthopedic. 
Also, if you're buying a frame to go with your bed, the standard box spring is old news. Adjustable bases are the growing trend for the younger generation as we work, read & watch more TV from our beds. An adjustable base will also help you rest in a more comfortable and pain-free position for your 6 to 8 hours. And what's cool is whether your fine-tune your position for better entertainment or sleep you can adjust your base with your phone via Bluetooth! That's so cool! 
If you think that's crazy, there are more advancements then first meet the eye. These smart beds can monitor your movements, recognize if you're in pain, and respond by easing the pressure on the mattress.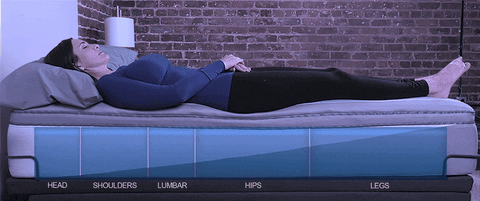 Additionally, if you suffer from insomnia, sleep apnea, reflux, back, neck or shoulder pain or snore, adjustable bases can be set for your particular needs so you rest at almost zero gravity alleviating many of these common problems. Beds are getting more comfortable, supportive and smarter!
After reading this short mattress update, the process of choosing your next mattress has become more exciting and customizable! If the endless options seem overwhelming, feel free to come in Virginia Furniture Market for a free sleep profile. You can rest assured that we will work to help you find the perfect bed to offer you a better night's rest.
-Andy the Intern